Tulips are usually not considered one of the most thought of traditions when one thinks of Texas Tech University. Kristina Woods Butler details the tradition in an article in Texas Tech Today called "Sowing the Seeds of Tradition."

The tradition involves 119,000 tulip bulbs and bathes the campus in bright red and yellow waves during the spring.
Click on a thumbnail for a larger version.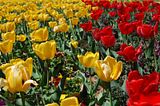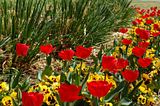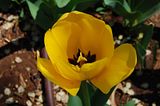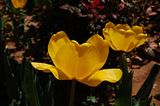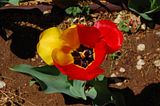 Photos by O'Jay Barbee