This group consists of the English/Philosophy/Education complex courtyard, the Dan Law Field renovation, the Jerry Rawls College of Business, the seating expansion at the Rocky Johnson softball complex, the new UMC addition, and the Rawls Course clubhouse.
More steel is going up around Dan Law Field and glass is going in on the new club seating area.
All the construction fences have come down around the college of business and a lot of landscape work is being done at this time.
The new seating expansion is underway at Rocky Johnson Field. New seats are being added behind each dugout to expand the capacity of the stadium.
Steel is now going up on the Rawls Course clubhouse.
Happy Thanksgiving!
Click on a thumbnail to view a larger image.
English/Philosophy/Education complex courtyard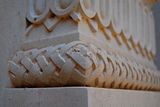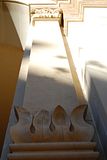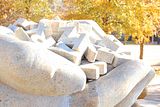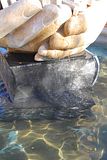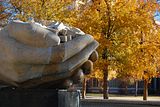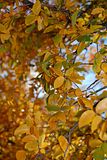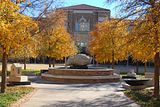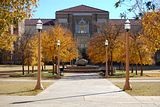 Dan Law Field renovation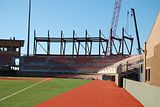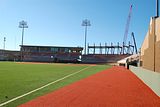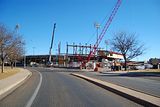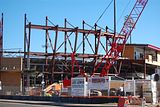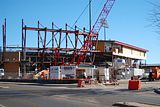 Jerry Rawls College of Business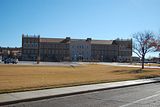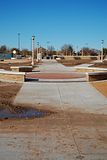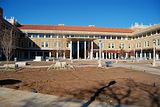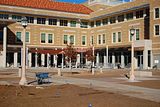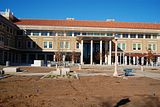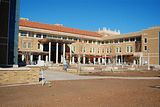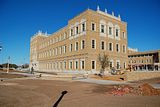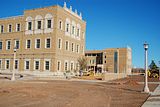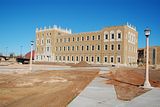 New UMC addition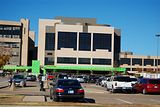 Rocky Johnson field seating expansion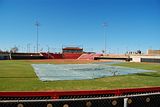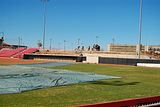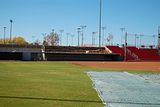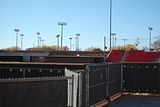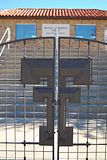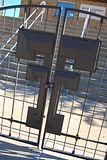 Rawls Course clubhouse