Here are some shots of Jones AT&T Stadium just in time for kickoff on Saturday.
They have put a curtain up over the Ring of Honor inductees in anticipation of the induction ceremony before Saturday's game.
Shots of the new Goin' Band signage in the south endzone are included and looking at the north end of the stadium in person, the new video board is going to be huge when it is installed in 2013.
Click on a thumbnail to view a larger image.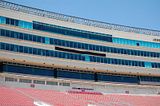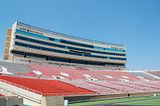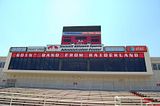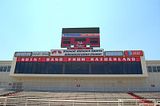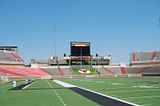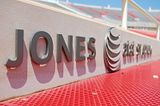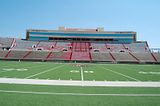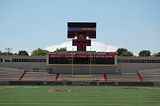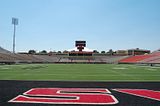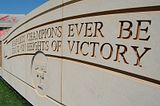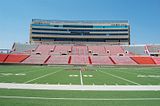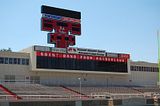 Dan Law Field at Rip Griffin Park as viewed from Jones AT&T Stadium